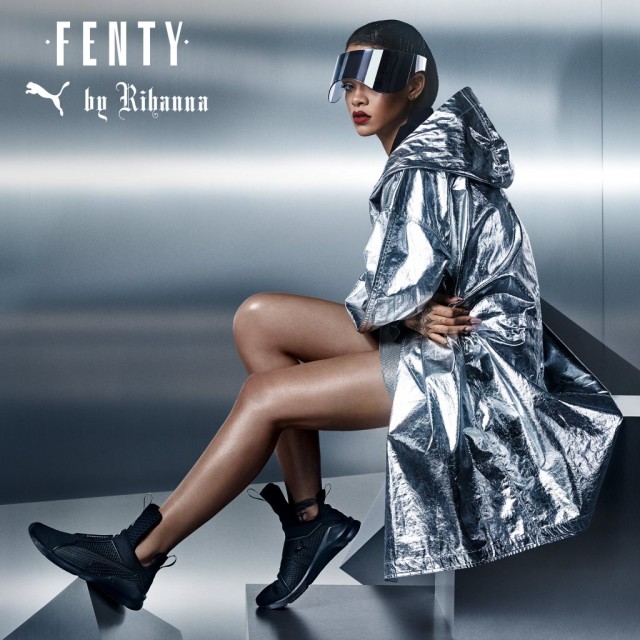 When it comes to promoting designer fashion labels, celebrities have always been at the forefront of the public . When personalities such as Rihanna and Kanye West are captured by paparazzi wearing extravagant garments at key events, those looks are instantly digitally catapulted onto key blogs and mags, birthing  the latest fashion trends .
Beyoncé recently released her  'Ivy Park' range in Topshop stores, raking in the pounds for Topshop The sportswear in the UK is currently worth a dramatic £4.5 billion, I wonder how much influence that collaborations and endorsements with sporting figures and musicians has contributed to this?
While Kanye West's Yeezy sneaker had Selfridges place one of their largest footwear orders to receive the Yeezy collection in their stores,  Rihanna had been named the creative director of sport wear label Puma.
However, not every brand wants their brand to be carried by celebrities, take Sacai by Chitose Abe for example, she said " I do appreciate the support of celebrities, but there has to be a genuine interest or a genuine connection or relationship with that individual". Abe recently collaborated with Nike to help her loungewear reach a wider audience.
Brands such as Calvin Klein, Tom Ford and Giorgio Armani are known for enlisting actors and singers to wear their products on red carpets, award show,concerts and premieres. How influenced are you by celebrity endorsements?
Words by Kate Horgan