As we revisit  London Men's Fashion Week The new Autumn/Winter '17 attire had us oozing with excitement to find out just what trends were going to take centre stage. Struggling to pick from the many designers featured – We have picked our top three collections of this season:
Astrid Anderson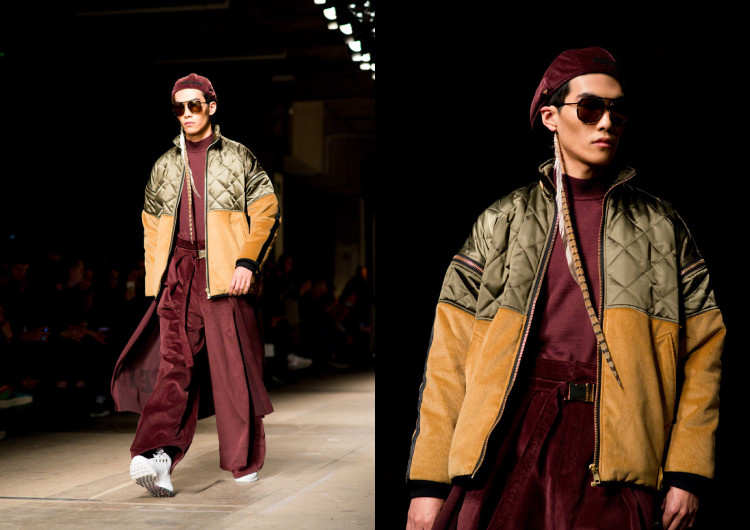 Astrid Anderson is a London based brand that creates 'premium casual wear with a sports inspired aesthetic' aiming to grasp new generation in menswear. Showcasing both an Autumn/Winter and Spring/Summer collection, there is an overall signature style of comfort and quality prominent throughout.
It appears the signature khaki trend isn't leaving us anytime soon – The Autumn/Winter walk inspired us with a colour pallet of khaki, red and grey, with a hint of baby blue to brighten us up! Astrid Anderson strongly confirmed that the bomber jacket bonanza remains with a range of different styles and colours throughout the show, but what's new this season and here to stay? You guessed it, THE PUFFER JACKET. Puffs are most certainly in this season; the question is – Could the puffer take over the long lived bomber?!
A-Cold-Wall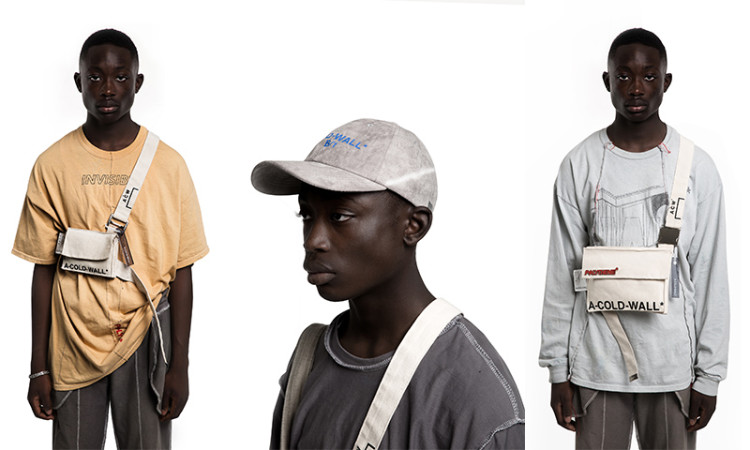 A-Cold-Wall presented their newest collection through a conceptual event with the perfect merge between both runway and installation. This years LCM debuted his first full collection, with a range of unisex looks within an industrial location in East London. Creative director Samuel Ross threw a spanner in the works by moving boldly beyond the 'city style' of oversized tee's and sweatshirts by incorporating tailoring and outerwear in uncommon fabric pairings.
The entire setup of the catwalk/installation exerted ultimate urban, backstreet vibes, making the likes of a neat men's cream thee-piece suit stand out a mile against the simplistic backdrops of ran down buildings and metal gates. We witnessed pinstripe, checks, silver foil and neon, mix that all together and there we have it – A-Cold-Wall.
What We Wear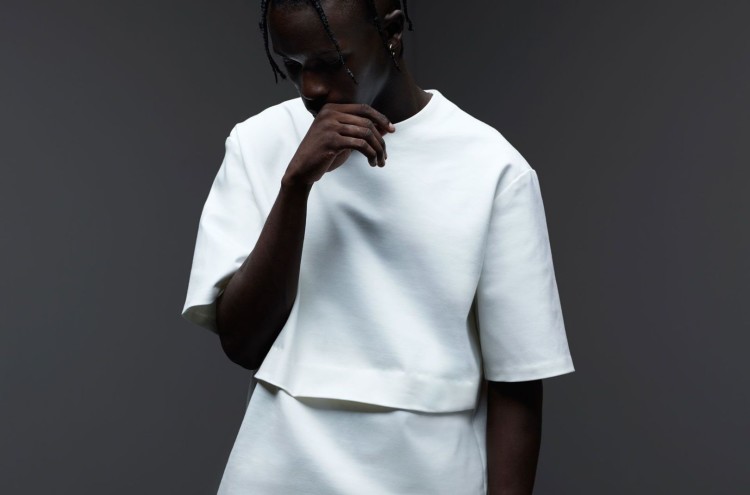 What We Wear is best described by one word… Minimalism. With a focus on four core fundamentals: fabric, silhouette, texture and colour – they aim to create comfortable, easy clothing for the everyday life. They are a contemporary menswear brand predominantly inspired by the wardrobe of the 'everyday man', incorporating timeless style with fashion forward pieces and pushing as many boundaries as possible!
Their Autumn/Winter '17 collection showed us just how easy it can be to make the most simple items of clothing into complete and utter catwalk chic. Two words pop to mind when looking back at the ___ filled catwalk: stripes & sheer. Whether it be the black and white stripped shirt or the white sheer trench coat, WWW showed us that layering is key. A re-occurring style appeared to be the pairing of a statement piece jacket with what you would call a basic white tee – Comfortable, yet downright stylish, you can see why the everyday man would just love the combination!
Words by Dionne Crowe